Refrigerator Salad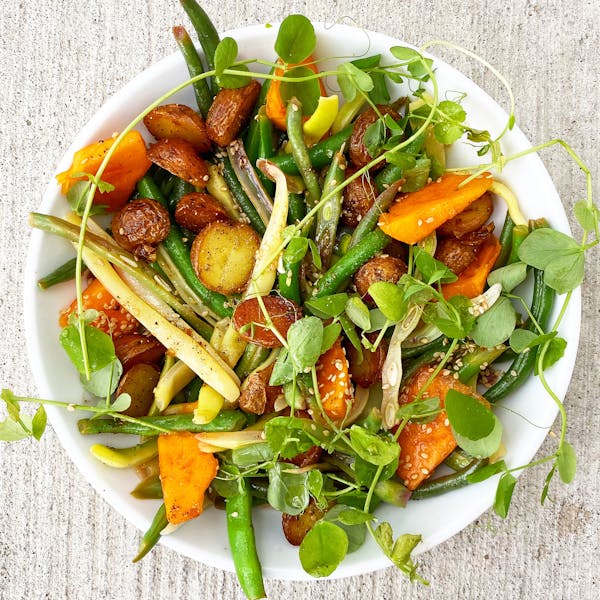 Photo: Ajna Jai / Contributor
When I don't feel like cooking, which does not happen very often given my insatiable desire to cook, dinner turns into a salad. It's seldom an act of planning, so what ends up on the table is a medley of disparate refrigerator leftovers that need to be used up — aka a refrigerator salad.
Last week, I bought green and purple beans from three different farmers to determine which tasted best — answer: They were all indistinguishably delicious — and between home and the restaurant, we are overflowing with persimmons. Boiled whole potatoes are a fixture in our refrigerator ready to be turned into hash browns for breakfast, a sabzi (cooked vegetable) or roasted with herbs and spices for dinner.
In my book, what all salads must possess is varying qualities of fresh, warm, crunchy, sweet, creamy, tart and spicy, and then they can pass off as a lazy but satisfying dinner. Here is an idea for one of those salads. I hope you use this as a guide to create your own.